Introduction
This page will help you to access certain maps of Vauxhall and Kennington from 1681 to the present day. The maps are listed in date order, oldest first.
Many entries on this page contain links to other websites where you can look at old maps and often buy reproductions. And most of the images below are thumbnails. Please click them to bring up larger images.
[I am in the process of transferring content from an older web page. Please check below for content that has already been transferred, and check that other page for other maps.]
Other Sources
Here are some other sources of old maps:-
The Maps
1681 Map of Vauxhall Manor
Note that this image is oriented with West being at the top of the map.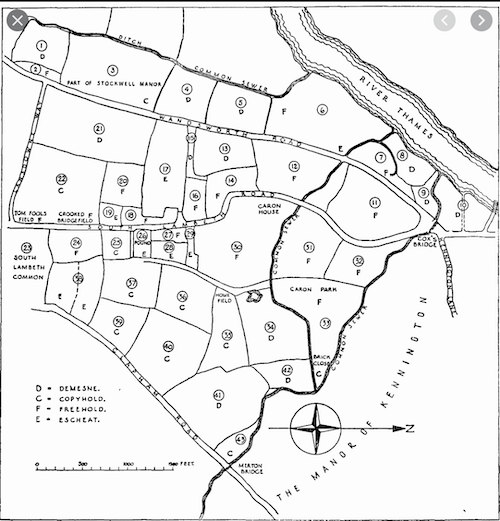 Bowen/Kitchen Large English Atlas 1755
This is the Middlesex page of this atlas. The Surrey side is therefore not so detailed . Note that 'Newington' looks very much like 'Nennington' but that was because of the typography of the time.