Here is nice early 2017 Skyscrapernews photo looking towards Vauxhall from Clapham Junction. (Click on the image to see a larger version.)
But the Skyline Campaign were not impressed by planned developments along the Albert Embankment:
Here is a panorama looking upstream from Vauxhall Bridge in March 2017.
The marketing of Embassy Gardens gathered pace:-
The 'linear garden' featured prominently, although care was taken not to show that it was only a few yards wide: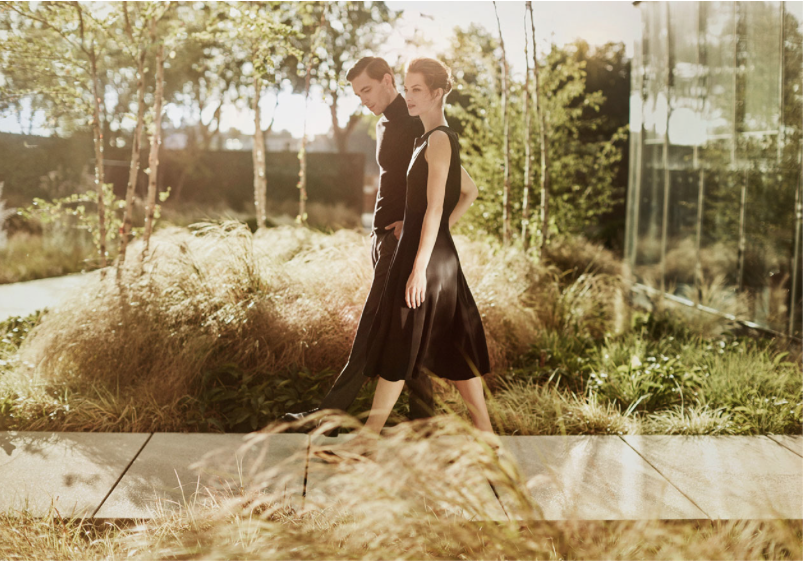 There was also to be 'a Ravine' - though this one was to be surrounded by windows, not cliffs.
This is the view of Keybridge House etc. looking north along South Lambeth Road in April 2017.
And here are two views of the Albert Embankment in the same month:
And here is a nice time lapse photo of the bus station in July 2017.
This August 2017 photo shows athlete Mo Farah on the London Eye with the Palace of Westminster (i.e. the Houses of Parliament) on the right, St Thomas Hospital and Lambeth Palace on the left, Vauxhall's skyscrapers in the distance, and Battersea Power Station in the far top right.
And the new US Embassy remained a jewel amongst otherwise very disappointing buildings. (Photo by Jason Cobb. Click the image to see a larger version.)
Here are three photos taken from a helicopter showing the new embassy and/or one or more of the big dense Embassy Gardens blocks.
And here is the view from South Lambeth Road at Vauxhall Cross, looking South-West. (Click on the photo to see a larger version.)